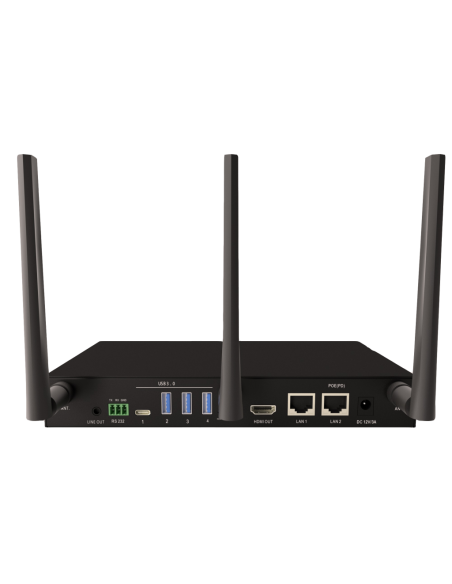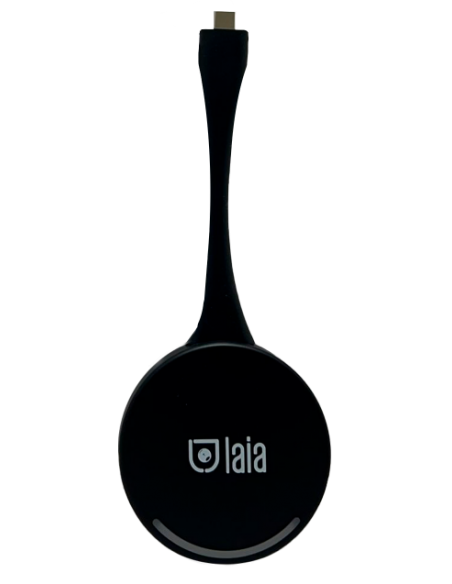 BYOM & BYOD* wireless video conferencing and presentations in your meeting room
* BYOM (Bring Your Own Meeting) BYOD (Bring Your Own Device)

Connect, collaborate, and share without cables. No mess.

Plug&Play for BYOD / BYOM environments
Screen sharing, without cables, without software installation, and in full HD with just one click, thanks to the Plug&Play device myTeam Sharer/Dongle (optional)

Control of AV devices connected to the myTeam Sharer unit for video conferencing by Teams, Zoom, goFacing, Webex, Google Meets, or others.

Built to eliminate wires
myTeam Sharer makes video conferencing and presentations easy. It allows you to connect all the A/V (USB) resources in the room and is compatible with any camera, microphone, and speaker on the market.

myTeam Sharer is fast, intuitive, and efficient. No wires!

Dual network for maximum compatibility and security
myTeam Sharer Security: Allows you to configure two specifically separate networks, one corporate and one for guests.

The wireless connection offers WLAN encryption with AES WPA2PSK authentication and 256/1024-bit encrypted transmission. The system can be adjusted according to security requirements.

Wireless innovation for all your devices
2, 3, or 4 simultaneous presentations on the screen, with the best quality, thanks to its 4K output resolution.

Integrated digital whiteboard and export of notes to USB memory.

Hybrid meetings have never been so easy!

Main features myTeam Sharer + myTeam Sharer/mini-Dongle:
- Wireless content resolution up to 1080P and 4k 60fps HDMI output for external devices connection.
- Up to 4 devices simultaneously.
- Compatibility with the main video conferencing platforms (Zoom, Microsoft Teams, Google Meets, goFacing, etc ...)
- Compatible with mirroring protocols such as AirPlay or Miracast.
- Plug&Play dongle compatible.
- Supports PoE+.
- App for Windows and MacOS. - High level of security and encryption with dual network and content encryption

Main features myTeam Sharer/Dongle:
- Plug&Play wireless transmission.
- Press the "show me" button to activate the computer signal.